How To (Not) Grow Grass in the Shade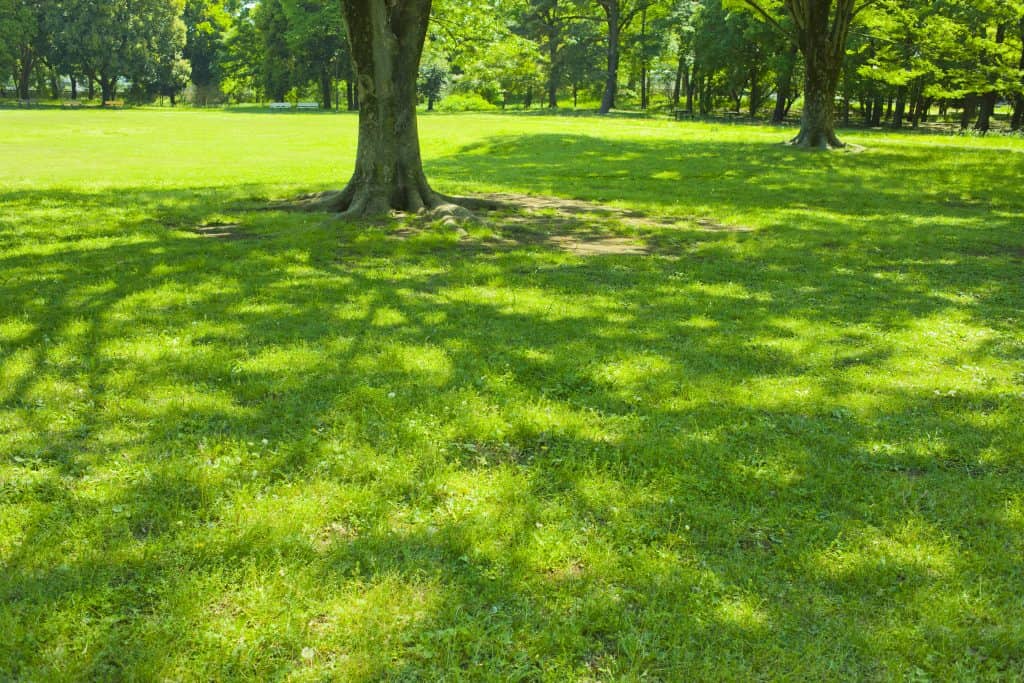 One of the most frequent requests that we get from customers is how to get grass to grow in the shade. While trees are great way to accent the lawn they can be deadly to your grass. Too often, homes that have too much shade are stuck with large tracts of thin or dead grass. If this is you, it's time to let go.
The grass is probably not going to grow so stop fighting it.
There is no need to keep fighting it. Even though this is probably not a message that you want to hear there is no need to get overly concerned. There are many alternatives to grass that can offer a beautiful accent to your lawn.
Judging when is the right time to give up.
Before jumping into the alternatives it is important to make sure that there is absolutely no way to get the grass to grow in the shaded area. Knowing when to quit will help you live a much lower stress life when it comes to doing yardwork. Grass comes in many different forms and the most common strains used for shaded grass is either Hard Fescue, Red Fescue, or Perennial Rye.
All three of those species of grass require at the bare minimum: four hours of sunlight. If not enough sunlight reaches the grass then it will be unable to sustain itself and will eventually die. So it just becomes a mathematical question: is there enough sunlight to support grass? If there is less than four hours (or if you are cutting a close) then it's time to move on and look at some alternatives.
In case of shaded area try some of the following.
The best option for dealing with the shaded area is to turn to landscaping. No, we are not talking about mowing your lawn, were talking about replacing the grass in the shaded area. Mulch beds are one of the simplest and cheapest solutions. They are easy to take care of and only require a little bit of weeding to keep them in fantastic condition.
It may also be a good idea to lay down a patio or other hard scape service, assuming the location is correct. Some have even gone so far as to add a fountain. The higher price tag is usually justified with the ease of maintenance since hard scape surfaces require very little upkeep.
If your budget is not very high you could consider planting shade loving plants in place of the grass. Some suggestions include Dianthus Ivy, Juniper, Periwinkle, and Creeping Phlox.
So stop fighting it and accept the fact that your lawn has some shade. With a little bit of creative thinking shade can be turned into a beautiful asset for your property. So get out there and rescue your lawn from itself.
Want to learn more about this?
Fill out the form here to reach out to our professional team. It is that easy!
Season To Season We Give You A Reason To Use NV Service Group.

Professional Service With Small Business Flair...