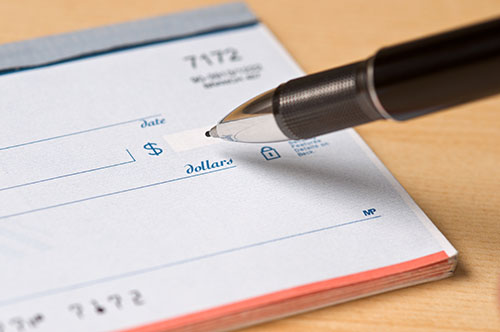 The Affiliate Reward Program makes it easy for you to share your excitement about NV Service Group while being paid at the same time. This is truly a referral program on steroids with huge payouts! Here is a step by step guide to help in your success:
Tell your friends, family and neighbors about the positive experiences you have had with NV Service Group! (Tip: Recommend us to those in close proximity to your service address to avoid having submissions that fall outside of our coverage area.)
If they show interest, offer to reach out on their behalf to get them a personalized proposal for Gutter Cleaning, Lawn Mowing, or both. Inform your prospect they will receive a proposal email with pricing sent directly to them from NV Service Group. (Note: Submitting a request for proposals on behalf of your prospects increases the chance of you being paid.)
Use the form below to submit your proposal requests. The page link and form are specific to you and allow us to track your submissions. Name, Email, and Service Address are the minimum information needed to email a proposal to your prospect.
Once you submit your prospects information, we will handle the rest. (Tip: It will help to follow up with your prospect a week after your submission to confirm they received their proposal. Junk email folders work differently for everyone.)
Once your prospect contracts us for recurring Gutter Cleaning or Lawn Mowing service, we will immediately mail you a Check for $100!
Use the Prospective Client Submission Form to submit leads to NV Service Group. Submissions that result in a signed contract for recurring service will earn you $100 each.
Please enter your prospect's information below.
As an Affiliate, you are an independent agent. You are responsible for representing NV Service Group in a manner similar to that which you would expect from a NV Service Group Sales Associate.
Affiliates must use the Prospective Client Submission Form on this website to submit leads to NV Service Group in order to be eligible.
Submitted prospects must sign an agreement for recurring Gutter Cleaning or Lawn Mowing service in order to be eligible.
Affiliates will be mailed a check in the amount of $100 for each eligible signed agreement.
Rewards do not apply for any Prospective Clients that you may have referred prior to the launch of the Affiliate Reward Program or for clients that have already solicited NV Service Group for a proposal in the past.
If multiple Affiliates submit the same Perspective Client, NV Service Group will have full discretion to identify the qualifying Affiliate for such Prospective Client (usually the Affiliate that submits first).
Prospective Client accounts that are refused or placed on our "Do Not Service" list by NV Service Group for any reason will not be included in the Affiliate Reward Program.
NV Service Group reserves the right to terminate the account of any Prospective Client for any reason.
NV Service Group reserves the right to terminate the participation of an Affiliate for any reason. Most notably, creating unfavorable conditions for NV Service Group through their efforts.
NV Service Group and all trademarks are the property of NV Service Group. NV Service Group is not responsible for any claims you make to Prospective Clients.