Licensed - Bonded - Insured
See
What Others Are
Saying
Gutter Cleaning in
Fairfax, Centreville, Clifton, Burke, and More
NV Service Group offers professional and easy Gutter Cleaning service in the Fairfax, Clifton, Centreville, Burke, and wider Northern Virginia area. You won't even have to think about it once you sign up for our Gutter Cleaning service. Just fire and forget and never have to worry about your home gutters clogging up again!
How Our
Gutter Cleaning
Works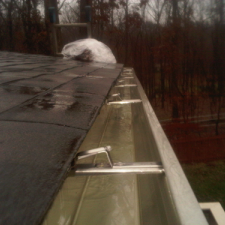 The Gutter Cleaning Process
Remove debris from all gutter channels.
Check all above ground downspouts for blockages.
Tighten and adjust gutter supports as needed.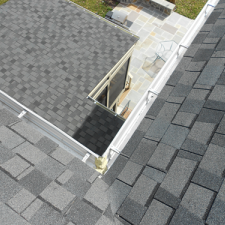 Additional Gutter Services
Need some additional help? Leave other common tasks to us.
Gutter Guard Installation
Reseal Leaking Gutters Seams
Satellite and Antenna Removal
Tree Trimming & Pruning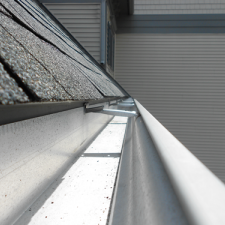 Our General Liability Insurance:
This insurance protects you and your assets (up to $1,000,000 occurrence/$2,000,000 aggregate) from accidental damage. It provides protection against damage to property that our employees may be directly or indirectly working with and for which we may be held legally liable.
Our Worker's Compensation Insurance:
In the event of an NV Service Group employee being injured on your property, this coverage will protect you, the property owner, from being held responsible for compensatory damages.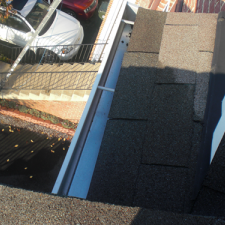 NV Service Group has your gutters covered even after we leave. If you have any issues in the weeks following a service visit, we will be happy to come back out and take care of it. The official warranty can be found in the Terms of Service for NV Service Group.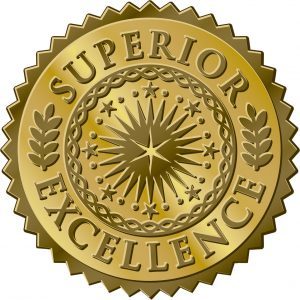 Keeping your gutters working efficiently is a year round process for many homes. To keep you gutter system working its best, NV Service Group recommends cleaning your gutter system as frequently as your budget allows. This would include cleanings in early Spring to clear out winter debris in anticipation for "April Showers"; in early and/or late Summer depending on tree coverage and type to clear out "helicopters", oak tassels, seed pods, tree pollen, and debris from summer storms; one or multiple times during autumn to remove leaves and a mixture of debris that come down at various times during the fall season preparing your gutters for the winter freeze.